Century Farm Location
---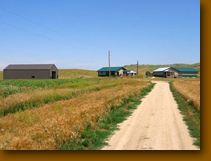 Beautiful Private Land
Century Farm Hunts has been farming with pheasants in mind, combining 60 years from Shaffer Farm plus over 20 years of professional hunting. Located in the middle of the Pheasant Triangle, the ranch has over 3,000 acres at the base of the Nogi Hills.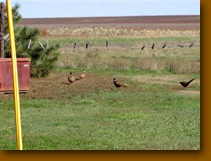 Habitat Set Aside For The Pheasant
Century Farm Hunts holds that excellent habitat which provides cover for a tremendous amount of South Dakota's most sought after Ringneck Pheasant. Our land consists of milo, millet, corn, native grasses, shelter belts, switch grasses, cane, creeks, draws, and more. We invite you to come and enjoy our wide open spaces and abundant pheasant population.
Contact us today for your next hunting experience!